Sussex County
Year-end numbers are in! Taking a look back at the last 5 years in Sussex County, sales volume has increased every year, with a big jump in 2020. Although the number of sales decreased slightly from 2017 to 2018, the volume still increased, indicating high purchase prices on homes. Overall, volume increased 38.9% in 2020 and total sales increased by 26.9% from the previous year.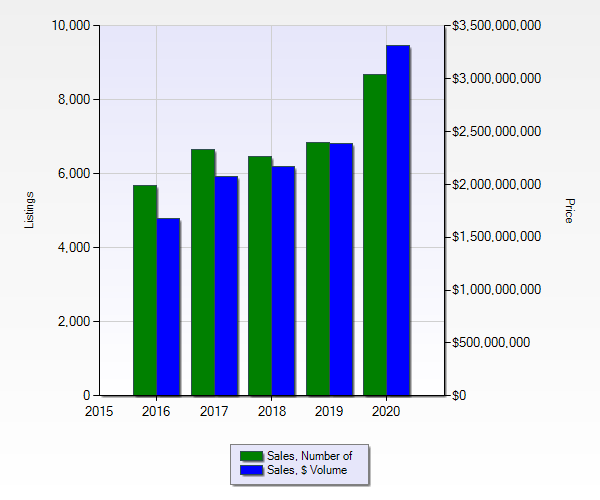 Bethany Beach
In Bethany (including North Bethany & South Bethany), volume increased by 51.1% and number of sales increased by 37.2%. Bethany is the only area where both categories consistently increased each year.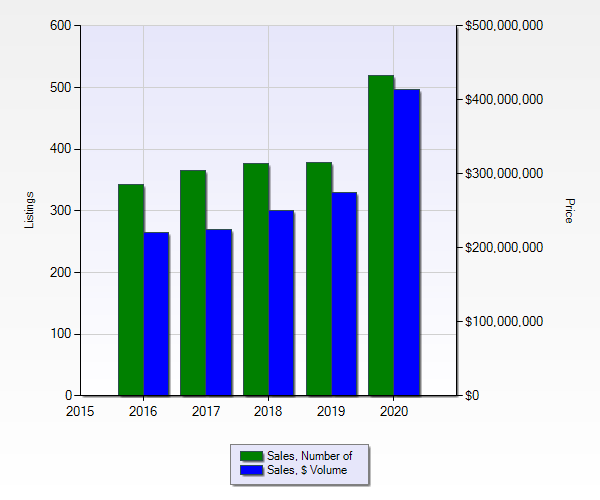 Fenwick Island
Although numbers have relatively been down in this area over the last few years, we saw a huge jump in 2020, with a 111.2% increase in volume and a 37.7% increase in number of sales, compared to 2017 (the year with the next highest number of sales).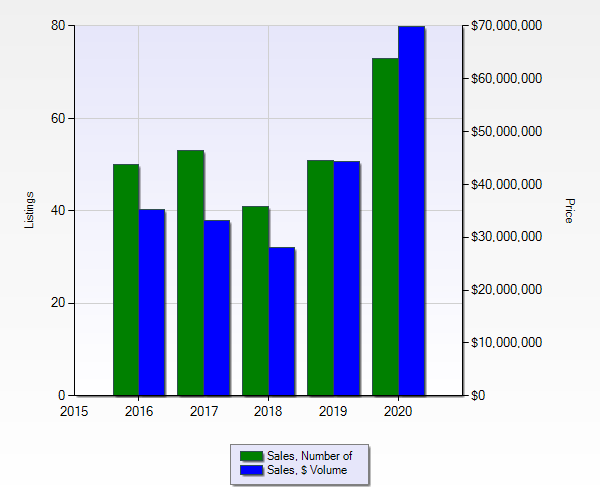 Rehoboth Beach
The market dropped a little in 2019 compared to the 2 years prior, but rebounded in 2020 with a volume increase of 55% and number of sales increase of 51.9%.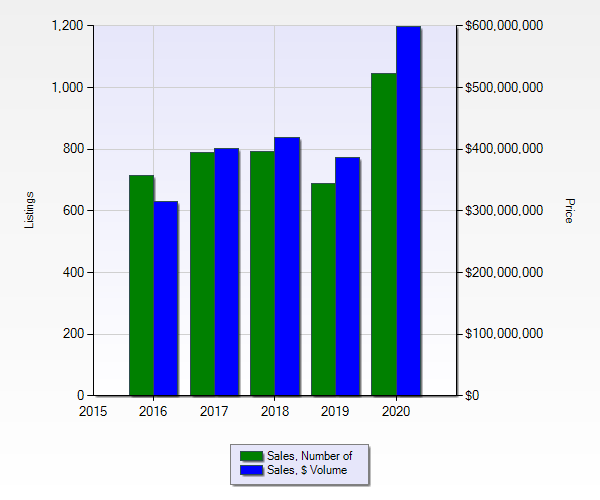 Lewes
Although number of sales dipped in 2018, volume has continued to increase over the last 5 years with a 25.2% jump in 2020 and a 21.6% increase in number of sales.